About Health Insurance Mentors
HealthInsuranceMentors.com is the online presence for Small Business Insurance Services Inc. An Illinois licensed business entity and Illinois domiciled insurance brokerage firm with no allegiance to any insurance company. We are A + rated with the Better Business Bureau and a Google approved health insurance provider. Our agents are also multi-state licensed. We will shop all major carriers for you so you always get the best plan at the lowest price. Each plan can be customized to fit your specific needs and budget. There are many ways for consumers to purchase health insurance. The smart way is to use an experienced broker, most especially since it costs nothing extra to do so. Call us directly at (630) 674 1551. If you are outside of Illinois call us toll free at (866) 724 7123 for a free no obligation telephone consultation from one of our licensed brokers.
Click our logo below to hear our latest commercial on Chicago's Am560TheAnswer WIND.
                                                               
Click our logo below to hear our latest commercial on Chicago's "Big 89" WLS AM890.
                                                               
                                                                     

Biography for C. Steven Tucker, Founder & Principal Broker at HealthInsuranceMentors.com
Mr. Tucker's distinguished credentials extend beyond his 25-year licensed career as a health insurance broker. Representing clients in commercial business and individual consumer-driven Health & Life insurance in 11 states, he has garnered a notable reputation in informing and navigating through the far-reaching complexities of comprehensive insurance coverage on behalf of families and small business.
In addition to his outside advice and guidance to clients, Mr. Tucker has earned the moniker and trademark of 'subject matter expert' in the public policy arena of health insurance reform, most notably, the Patient Protection and Affordable Care Act (PPACA), known colloquially as Obamacare. From Keynote Speaker to author of numerous published reports and commentary, Mr. Tucker has been quoted in several prestigious publications and national news outlets on his keen understanding of medical insurance reform, spanning The Wall Street Journal, Fortune Small Business Magazine, Fox News Business and various other industry association and business journals. Mr. Tucker is also a regular expert commentator on television and radio stations around the country.
With an arsenal of insurance reform knowledge and real-world expertise, Mr. Tucker actively engages as a regularly featured speaker delivering a unique insight and perspective to business employers, associations and advocacy groups and brings into context the new laws ramifications and impact on business and consumers. With acumen and recognition under his belt, his pointed-delivery encompasses all aspects of what ails the health insurance system in America while dissecting the changes and looming challenges of the Affordable Care Act's provisions.
Considered one of the leading authorities on small group market reforms, high-risk pools, HIPAA compliance, Medicare reform, and the Affordable Care Act's new mandated taxes and regulatory measures, Mr. Tucker, an advocate for the family and small business, is not afraid to charter new water in exposing the never-ending challenge of a demanding global insurance marketplace, bringing to bear the relative significance of 'cost shifting', and the prevalent problems and re-examination of how health care insurance is delivered.
Founder of HealthInsuranceMentors.com and Small Business Insurance Services Inc. an independent agency for the last two and a half decades, Mr. Tucker continues to actively specialize in meeting the health insurance needs of the self-employed and small business owner. He also continues to educate groups and conferences on public policy matters regarding insurance reform.
C. Steven Tucker and Jeanne Ives discuss federal and state health insurance policy post COVID-19


C. Steven Tucker on Chicago's "Big 89" WLS Am890 with Big John Howell 

C. Steven Tucker on WTTW Chicago Tonight

C.  Steven Tucker on Beyond The Beltway with Bruce Dumont

Colleague and Client Testimonials
After three years and thousands of pages of legislation, very few of us truly understand the full implications of ObamaCare for our families, our businesses, and our country. The astonishing complexity and length of the law makes it almost impossible to speak about without drifting off into arcane medical and legal gibberish. Since the passage of ObamaCare, I have had the extraordinary experience of knowing and listening to C. Stephen Tucker as we've traveled together and spoken at seemingly innumerable venues both political and otherwise. With unequaled wit, a captivating speaking style and a razor-sharp intelligence, Stephen translates what has become a legal and economic Tower of Babel into straightforward language. In doing so Stephen gives his audience the tolls to prepare for what is in reality the greatest shift in American health care since the days of Benjamin Rush. As a physician and health care policy devotee, I cannot be more enthusiastic in recommending C. Stephen Tucker as a speaker to anyone who desires an energetic, immensely enjoyable, and truly informative experience. As the weight of this massive law bears down upon us all, Stephen's ability to provide guidance and insight will become increasingly more important. There is no doubt in my mind that C. Steven Tucker will play an increasingly pivotal role in the political discourse yet to come and I for one couldn't be more excited!
I have known Steve for almost a year and have served on several healthcare panels with him.  To date I have not met anyone who possessed the same level of knowledge regarding PPACA as Steve.  He has the ability to express himself in a manner that results in most people in the audience fully understanding the issues at hand.  The trait of an outstanding teacher is one who can make the most difficult topic understandable to ones audience. Steve possesses that trait.  If ever I need someone to speak on the topic of PPACA I immediately think of him.  The public is fortunate to have such a qualified speaker as Steve to educate them regarding this most important topic.
I was thoroughly impressed with Steve's knowledge of the effects/impact of the Patient Protection & Affordable Care Act. Steve spoke to the constituents of Illinois' 8th district providing education at a level that made the program understandable. I was impressed with his ability to breakdown the program and present the facts as it pertains to the public. It was a pleasure to listen and dialogue with someone who understands the program. I doubt you will find someone anymore knowledgeable on the PPACA then Steve.
Steve Tucker is very knowledgeable and well versed regarding the PPACA (Obamacare).  I have heard him speak multiple times and continue to be impressed with his knowledge base as well as insights into effects of the law as well as alternative solutions.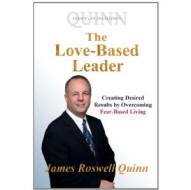 "Steve is the most integral, helpful, and aware Insurance Agent you will ever meet. He will be there to serve your needs and solve your problems. You will be blown away … really. Steve is the model that all professionals, in any service field, should strive to emulate." – James Roswell Quinn August 26, 2008
James Roswell Quinn – Keynote Speaker & Author of "Controlling Others for Love & Profit" www.globalkeynote.com
Top qualities: Great Results, Expert, High Integrity James hired C. Steven Tucker as a Insurance Agent in 1995, and hired him more than once.


"Steve has been a great help to me and my family in obtaining affordable health insurance. He is always looking for the best placement and helps us through the process. I have gladly referred him to associates, and he has promptly helped all of them." March 24, 2009
Kathleen Hittle – Attorney at Law, Owner at Glaser & Hittle Law Practice
Top qualities: Great Results, Expert, On Time Kathy hired C. Steven as a Insurance Agent in 2000, and hired him more than once.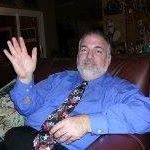 "I called SBIS on a friend's reference for my health insurance. Everything was handled fine, but what really surprised me is that two months before my policy expired, Steve Tucker called to verify my status so he could find me a better value. Before SBIS, the past 30 years only consisted of rate increase notifications. I was impressed that SBIS would assume this responsibility acting as an advocate for me and my family." April 4, 2002
Mark Del Monaco, Owner – Specs, Inc.
Top qualities: Subject Matter Expert, Ethical, Responsive Mark hired C. Steven Tucker as an Insurance Agent in 2002, and hired him more than once.
"When hiring Steve we received a very knowledgeable insurance agent that helped us greatly. He answered all our questions and made the process of applying for insurance extremely easy. Not only is he personable he was able to get for us exactly what we needed for our coverage. We will only deal with Steve for our insurance needs." – 8/17/08
Cindy Stec, Owner – Escape from Clutter
Top qualities: Great Results, Personable, Expert Cindy hired C. Steven Tucker as an Insurance Agent in 2000, and hired him more than once.
"Steve worked really hard trying to keep the best rates and insurance plans for my family. He is extremely knowledgeable in his field and does what he say's or commits to do. Should the need ever arise for me I will call him in a heart beat." August 20, 2008
Steve Holden, Owner – Second Time Around Furniture
Top qualities: Personable, Expert, High Integrity Steve hired C. Steven Tucker as a Insurance Agent in 2000, and hired him more than once.
"C. Steven Tucker is very helpful to us when it comes to insurance by recommending to our family the best possible insurance for the best possible price. He will work with us to get the best insurance. Thank you." – August 19, 2008
Gloria Velazquez and family
Top qualities: Personable, Expert, High Integrity Gloria Velazquez hired C. Steven Tucker as a Insurance Agent in 2005, and hired him more than once.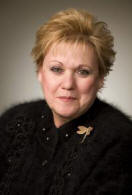 "To All: Steve Tucker sells insurance and was recommended by a real estate attorney I frequently do business with. He's currently reviewing our health care insurance needs and I must say I found Steve to be a straight shooter, very knowledgeable in the industry and quite the problem solver. I rarely recommend anyone but have no reservation whatsoever in this instance. If you've been paying high premiums and have riders on your policy perhaps it's worthwhile to phone him for a quote. I think its well worth the cost of a phone call and a few minutes of your time." 4/08/2006
Julie Canoura, Charles Rutenberg Realty www.sellingadwelling.com
Top qualities: Personable, Expert, Responsive Julie hired C. Steven Tucker as an Insurance Agent in 2005, and hired him more than once.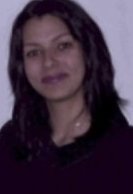 "C. Steven Tucker, owner of Small Business Insurance Services, Inc., is truly an expert in the insurance industry. I have been a health insurance client of Steve's for many years and have recommended Steve's services to many of my clients and business associates. Steve is trustworthy, personable and extremely knowledgeable. Steve has been an invaluable resource over the years and his level of responsiveness and professionalism far exceeds that of other insurance agents in the industry. Steve takes the frustration out of shopping for health and business insurance and strives to help his clients understand their options so they can make fully informed purchasing decisions. I highly recommend C. Steven Tucker and Small Business Insurance Services, Inc. without hesitation. Steve should be the first person you should call if you are in need of insurance advice!" 8/16/08
Jean Kulig, President – Intelicorp Business Solutions Inc. www.intelicorp.us
Top qualities: Personable, Expert, High Integrity Jean hired C. Steven Tucker as a Insurance Agent in 2004, and hired him more than once.
"We have worked with Steve for 10 years and trust him completely with managing our health insurance. He continuously works hard to locate the best health insurance and most cost effective solutions for our family's needs. He is extremely knowledgeable about the insurance industry and explains everything clearly, patiently and in a friendly manner. He is easily reachable and responds quickly. He truly is a pleasure to work with and we would highly recommend him (and have!) to our family and friends. Aug 25 2008
Leo and Demetra, Project Coordinator – Track Data Corporation
Top qualities: Personable, Expert, High Integrity Demetra & Leo hired C. Steven Tucker as a Insurance Agent in 1999, and hired him more than once.
"C. Steven Tucker, is extremely professional when it comes to dealing with his clients. He is very personable and treated me more like a friend then just a number. He worked with me consistently over a short period of time until he found the best deal for my situation. I will keep dealing with his company in the future and will definitely refer him to others." August 19, 2008
Fiona Herbert, Graphic Designer – Genuine Wellness Inc.
Top qualities: Personable, On Time, High Integrity Fiona hired C. Steven Tucker as an Insurance Agent in 2007


"Steve is TrainSmart's insurance broker and he is always on top of which insurance products are best for our healthcare insurance needs. He is always proactive, positive, creative and responsive. His customer service is next to none. I highly recommend that you talk to Steve for your insurance needs." August 18, 2008
Leslie Ciborowski, Owner – A+ Trainsmart Inc. www.atstrain.com Top qualities: Good Value, High Integrity, Creative Leslie hired C. Steven Tucker as an Insurance Agent in 2001, and hired him more than once.
"It's a pleasure to recommend the services of Steve Tucker. I am a practicing physician (general internal medicine) and was taking the medical insurance offered by my group (large, multi-specialty) since I joined them in 1985. It was good coverage and very convenient. It turns out the costs were relatively high even with the pre-tax payments. Last year my wife and I were directed to Steve Tucker by an old (more long-time and trusted than "old") friend of my wife. Steve was a pleasure to deal with from the beginning. We both found him congenial, patient, intelligent, very informative and responsive. We did find the medical insurance that suited our needs and did save money". September 15, 2008
Dr. P., Physician – Private Practice
Top qualities: Congenial, patient, intelligent, very informative and responsive. Dr. P. hired C. Steven Tucker as an Insurance Agent in 2007.