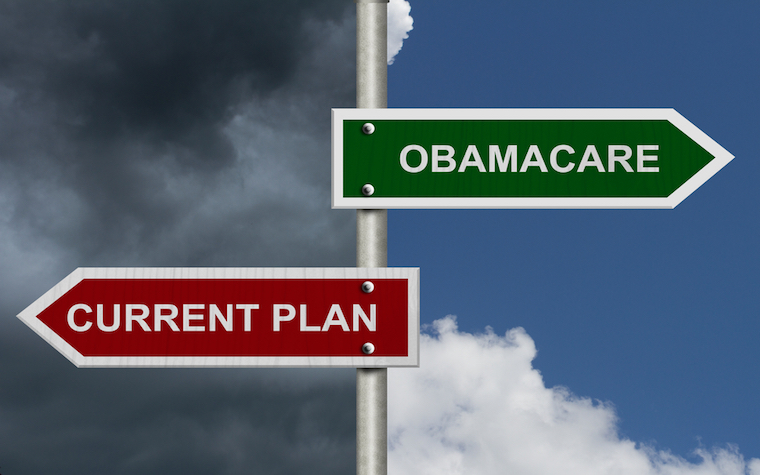 The recent failure of the Land of Lincoln co-ops leaves consumers with limited choices, according to expert. | Courtesy of Shutterstock
For the last two years, Steven Tucker, a health activist, has been warning consumers about the pending demise of Land of Lincoln Mutual Health Insurance Co., Illinois' Obamacare co-op on the HealthCare.gov marketplace.
Now that the shutdown of the company by the Illinois Department of Insurance has officially been announced, Tucker — who is also the founder and principal broker at Health Insurance Mentors — is relieved.
"Finally … the Illinois Department of Insurance has taken action and shut them down,"he recently told Patient Daily News. "Unfortunately, that's going to disenfranchise about 49,000 people, who — if the Department of Insurance had acted when they should have prior to the last open enrollment period that began Nov. 1, 2015 — they would have protected thousands of those consumers from being in this situation."
Land of Lincoln is a three-year-old nonprofit cooperative created under the Patient Protection and Affordable Care Act (PPACA), known colloquially as Obamacare. The co-ops were created to spark competition in state insurance marketplaces.
Land of Lincoln was created when Democrat Gov. Pat Quinn was in office,something Tucker said would have been unlikely if current Gov. Bruce Rauner, a Republican who took office in 2015, had been heading the state at the time.
The only nonprofit health insurer formed in Illinois under Obamacare went operational in 2013 with a $160 million loan from the U.S. government. Since then, financial issues have been strangling the company for months. The failing insurer had seen a loss of more than $90 million last year, and it owes a payment of $31.8 million to other insurers as part of the risk-balancing stipulations of the PPACA.
Prior to the Illinois Department of Insurance takeover on July 14, Land of Lincoln sued Uncle Sam for an estimated $80 million the company claims it is owed because the federal government has allegedly violated federal law and cut funding for a federally authorized program.
Now the Illinois Department of Insurance has taken control of Land of Lincoln's operations to ensure its claims are paid, debts collected and assets liquidated, according to the department.
Land of Lincoln has some 10,000 policyholders who received coverage through their employer and roughly 39,000 enrollees who bought insurance on HealthCare.gov or through a broker, like Tucker.
"This is the worst time for them to lose their coverage because we're in the nap period, the period between open enrollment periods when you have to have a qualifying life event," Tucker said. "Thankfully, the loss of coverage is a qualifying life event and they can get other coverage."
But the tough part for Land of Lincoln policyholders is that the other insurance companies are no longer paying brokers like Tucker to sell health insurance or to advise them on obtaining new coverage.
"That means no commissions at all," he said. "So it's going to be very difficult for them to find brokers who are willing to work for free during this period to help advise them."
While Tucker said that he will do it, there are a lot of brokers out there who will not.
"It's a very, very caustic environment for these consumers — and for all consumers for that matter during the nap period — because their only advice then is a navigator on HealthCare.gov, and these are unlicensed people with very little experience in this industry," he said. "It's really a mess."
The Illinois Department of Insurance, meanwhile, is working with the federal government to institute a "special enrollment" period on the marketplace that would allow Land of Lincoln policyholders 60 days to obtain new coverage from another plan on the Illinois exchange. If this special enrollment opens Aug. 1, as hoped, then Land of Lincoln coverage would end Sept. 30.
"At least now, because Land of Lincoln has officially gone under, now these people have a special enrollment period and they can seek other coverage," Tucker said. "They're just going to have difficulty getting that coverage because brokers aren't being paid. That's what you describe as a train wreck."
By the end of the year, Tucker expects that the remaining six co-ops of the original 23 created under Obamacare will follow in the footsteps of Land of Lincoln and the other failed companies. He blames the Illinois Department of Insurance in this case.
"When you look the other way and you don't do your job as a regulator, these are the consequences — and innocent people suffer," he said.